What it is all about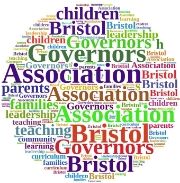 Leadership and governance is an important element of the OfSTED inspection framework. This site has been created to support the governance work in Bristol and elsewhere and to provide opportunities for governors to broaden their knowledge of examples of good practice and of ways of improving school governance and performance.
You will find useful links and resources for governors to support their schools in all phases & for all types of governance work.
This site, although a separate entity does work with the  Governor Development Services to provide the widest support for those involved in governance across the City.
Bristol Governors have  a Twitter account which you can follow @BristolGovs
Do share any ideas you may have for articles, tips or opinions in the comments below.
It is YOUR space so do use it!